Chat & Translations
Speak in a foreign language in just minutes
In literally minutes, you could be talking to someone in a totally foreign language, such as Chinese, French or Japanese.
---
And we do mean talking – with your voice, not just using text translations.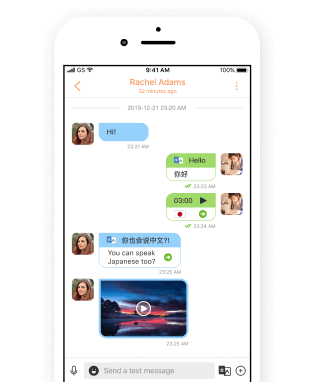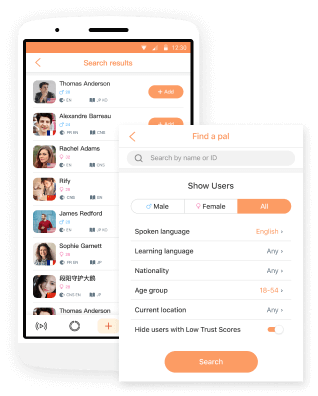 Match yourself with pals from all over the world
Using Hello Pal's filtering and matching abilities, you can easily find pals that suit your criteria.
---
Filter by native language, learning language, nationality, location, etc.
---
The world is suddenly a much smaller place!
First-in-the-world Phrasebooks
Integrated into our chat system are our unique Phrasebooks designed for online-chatting.
---
Simply choose a phrase, listen to the professionally-recorded guide audio, and repeat after it. Then send it to your pal!
---
You'll be learning and speaking, on the go!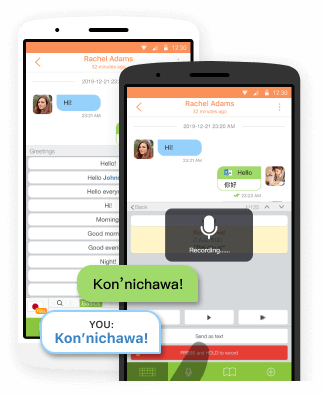 ---
---
Customizable phrases to suit you
Not only can you choose from 2000 phrases (organized in 14 categories and over 100 subsections), many of the phrases can be customized to suit your situation. For example:
---
"I also speak English"
⇒ "I also speak French"
"You look pretty"
⇒ "You look cute"
---
Choose from over 80 vocabulary lists and thousands of options.
---
---
Don't just parrot – truly understand
Phrases also come with literal translations and comments where appropriate, giving you a much deeper understanding of what you're saying, and revealing sentence structure and grammar.
---
Not only will these help you learn the language faster, but they will often also give you an insight into the culture behind the language!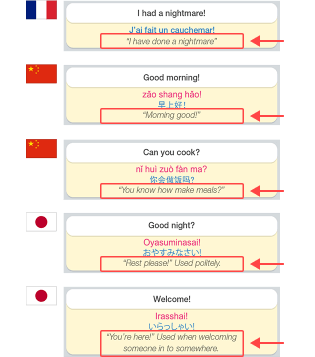 ---
---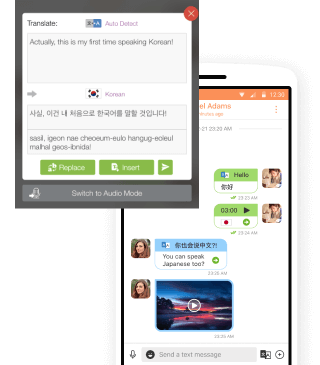 Powerful translation tools
When not using Phrasebooks, you can still chat freely with your pal on any topic and in any language. Using the built-in translation tools, you can:
---
Translate incoming text messages
Translate what you wish to say into your pal's language
Pronounce the translated text with the help of (i) guide audio; and (ii) romanized text for languages like Chinese ("pinyin") and Korean.
---